Posted on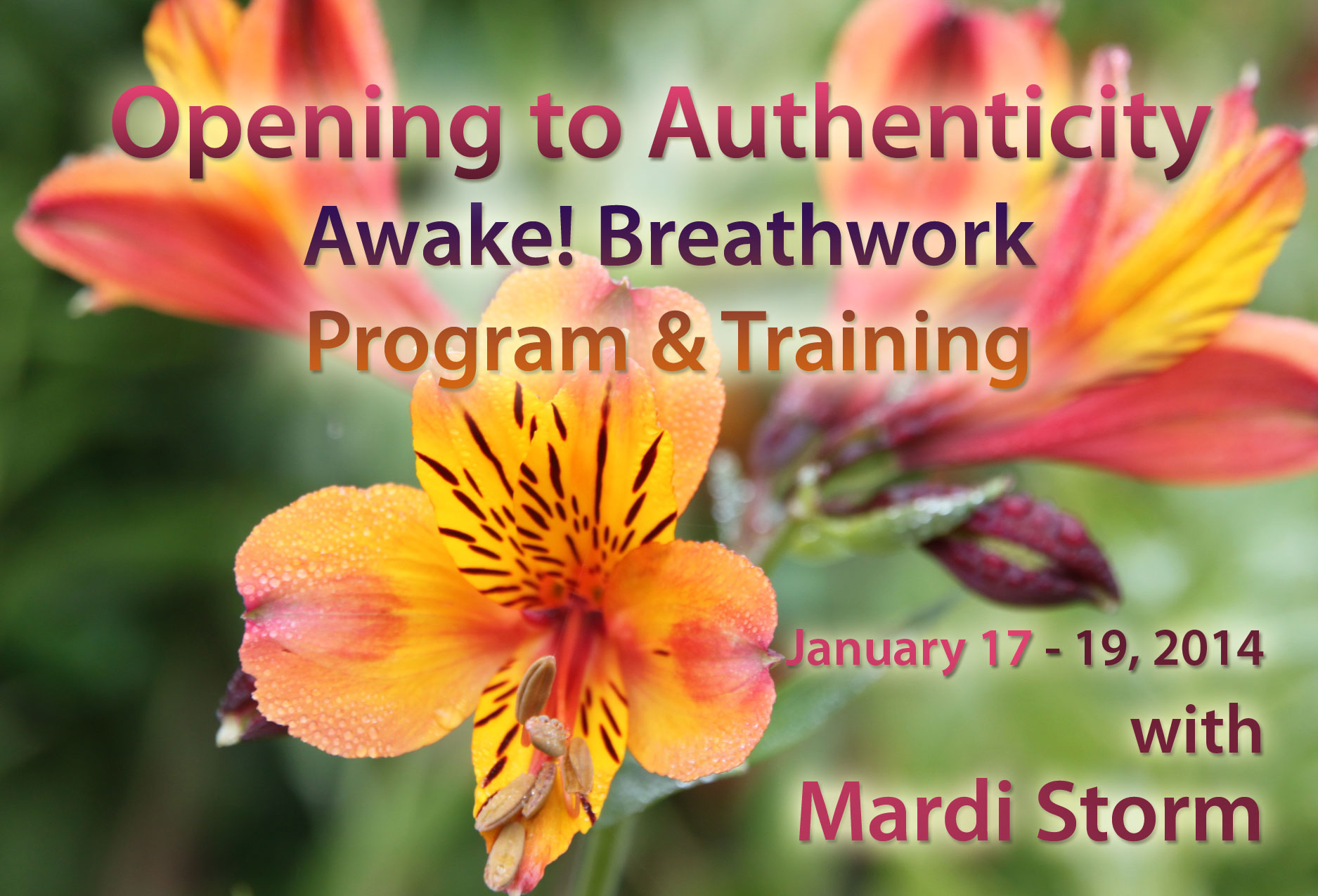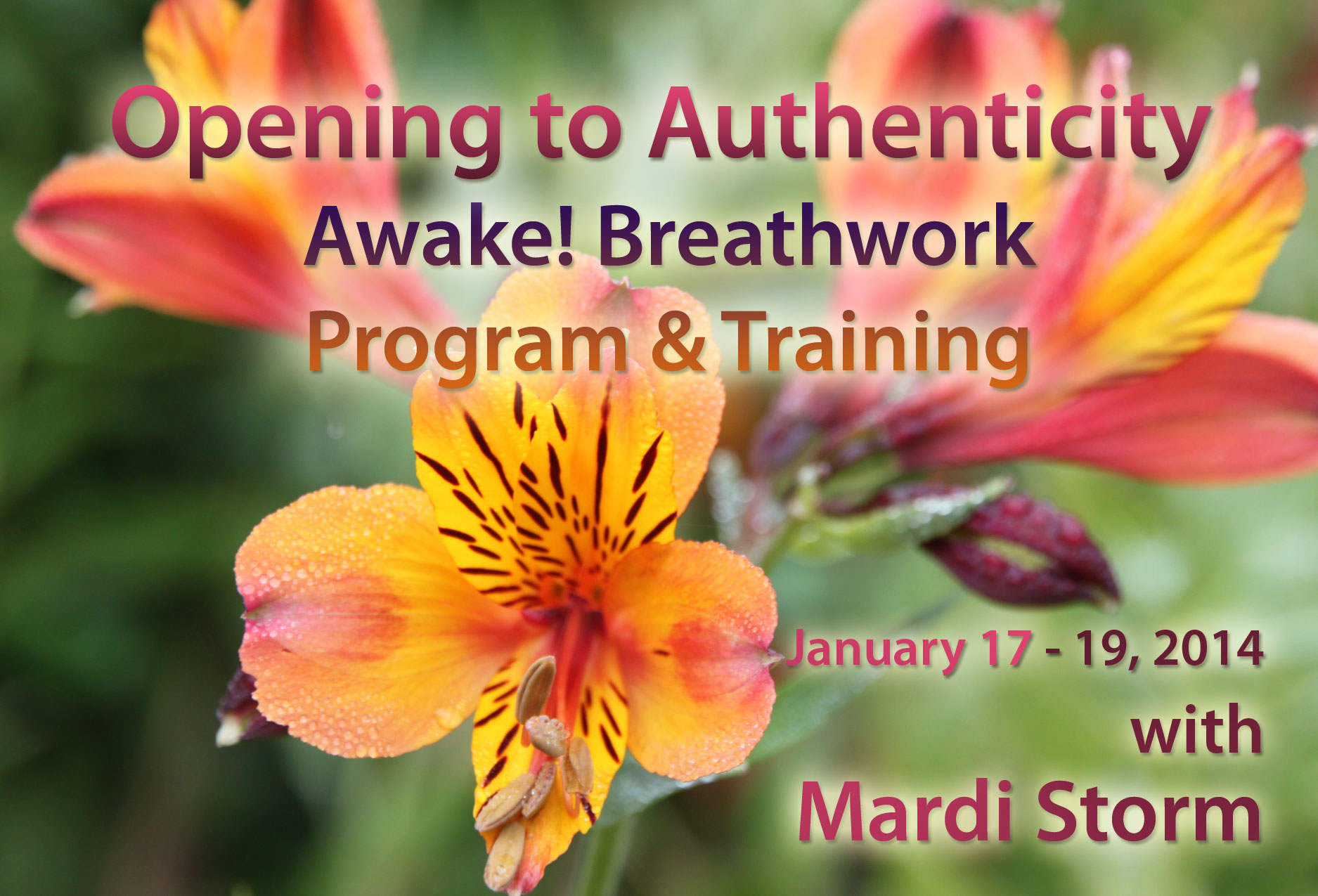 I am pleased to announce the new Awake! Breathwork Program for 2014, with the first module beginning January 17th-19th, 2014: Opening to Greater Authenticity.

This program is for personal growth and deepening of principles of how energy and conditioning work in the body, how to release and heal locked up energy and emotions, and shift into a new consciousness so we expand into our deeper core truth. This program will simultaneously provide the foundation of the training to support others with this modality.
The focus of the first module is on early conditioning and healing moments of soul loss, before, during, and after the birth experience, as well as touching on other topics such as energy patterns coming into this life with us, working with our unseen helpers, and more. It is required to take this first module before the second one as this is foundational.
If you are a helping professional – be it a nurse, therapist, massage therapist, doctor, counselor, healer, yoga instructor – this training is a perfect complement to the work you already engage in or want to offer more fully. If you are someone who is considering a helping profession, the full program allows you to become an Awake! Breathwork Practitioner, a powerful profession in itself providing deep layers of somatic and soul support, plus receive ongoing support as part of our community.
Come join us to open even more to your true authentic self!
Note that to receive the early rate please commit by 12/27/13.

See event page for details: Opening to Greater Authenticity