Discover the joy of feeling seen, heard, and loved.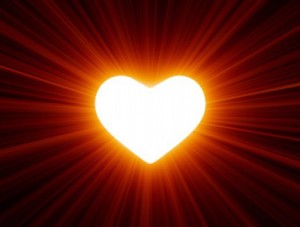 In a compassionate healing space, you are gently nurtured to bring the light in. Our gold is right there next to the wound, and with loving support you are guided to reclaim your power, and your unique gifts to the world.
Wake up.
Change your energy resonance to match your deeper soul truth, allowing you to live from a more embodied place. Shift knowing into being. Many clients who have had years of therapy and inner work find this step to be the missing piece for landing their truth completely home in their bodies.
All that is required is a willingness to "go there", and to allow in loving support.
Expand into all of who you are and came here to be!
Why fix it if it isn't broken?
Over time, stuck energy, places we've abandoned inside ourselves, can create illness and dis-ease, and plain unhappiness and feeling stuck. We are first energy beings, with a physical body in this lifetime. There does not seem to be any accidents, or senseless things that happen in our great and magnificently connected universe. We attract and create from inside ourselves, and our body can reflect the deep unconscious thoughts and patterns that are begging for recognition and healing.
I work with many people who have active health conditions, some of them life threatening. While physical support from physicians is important, the underlying energy patterns are calling to be seen and healed, and that is what we will work on together. By shifting your inner dynamic with yourself, you are supported to heal on multiple levels. I work with people with mental diagnoses as well such as PTSD. This work is powerful for unraveling the patterns of trauma and requires patience.
SoulCentric BreathworkTM and SoulCentric PaintingTM increase our body awareness to recognize where we are stopping ourselves from living fully and being truly authentic. When we open to our deeper truth, our life opens to creative and abundant flow. These somatic practices need repetition to take hold with a new self-nurturing and healthy pattern of consciousness. Hence a minimum 10 session series is the recommended duration to experience the benefits of this work.
Creative Energy comes through when we find our Soul.
As you continue to expand and open with this work, creative energy often wants to be expressed, as part of a natural progression of self-nurturance. Creative play is honoring the Divine within. There are many ways to step into creative flow and I help you locate what is right for you… be it through playing an instrument, singing, writing, making art, or painting… my SoulCentric PaintingTM classes which are designed just for this purpose.
Awareness is the First Step.
Awareness is the first key to change, and that is where we start. We start by getting to know where you are stuck, where things aren't working or flowing, and discover your unique channel to flow, harmony, and alignment with your Deeper Self.
Some benefits experienced:
•    Awaken to greater Self-Love
•    Expand into Compassion for Others
•    Increase Vitality & Joy
•    Unlock Creative Flow
•    Healing the Physical, Emotional, and Mental
•    Release of the Past & Forgiveness
•    Reduce Stress & Heal Depression
•    Emotional Release Work
•    Nurture more Loving Relationships
•    Heal Sexuality
•    Manifest greater Abundance
•    Supports Spiritual Growth
•    Awaken to one's Deeper Self & Greater Knowing
•    Attract a Life Partner & more Meaningful Friendships
•    Open to Life Purpose
•    Become Radiant
•    Connect to Source
Divine Work.
I have been supporting others professionally with healing work for over fifteen years and it has transformed itself into what I currently offer today. This work is powerful, and through it I am very much an instrument of the Divine.  In every session I call in your guides and mine- we have a lot of help!  

Could You Benefit from Awakening To Your Deeper Self?
Do any of these scenarios sound like you? Click question to read more:
Are you afraid to make a big change in your life?
 You aren't sure it'll work out, but you aren't happy and you need to do 
something. 
Deep inside is calling for something radical to shift. Be it a job you're tired of, a relationship that isn't working, or a general feeling that life must be better somewhere else and a big move out of state looks enticing… however, the shift needs to happen on the inside first. Where ever you end up, and whomever next you end up with, all these same feelings will emerge in time if we don't turn to face our internal feelings of 
"I'm not satisfied, I'm not happy, I thought I would be with _____ but I'm not"
. Sometimes the external needs to change too, and sometimes it will organically change when you change. When you first navigate your interior spaces to heal the deep longing or dissatisfaction that may be shadowing you, the next step forward becomes a lot more truthful and clear.
Do you feel depleted, and maybe not taking time out to care for yourself? Do you nurture yourself?

 If you can't answer that question, you may be someone who grew up taking care of other people's needs before your own. You may be a child who had to care for your siblings or even your parent, you may be a mother who feels tired and overextended all the time. If you are drawing a blank how to nurture and love yourself, please come in and learn this crucial piece. In order to truly be there for anyone else, with love, grace, and energy, you first have to take care of yourself!
Do you ever feel depressed? Is it ongoing, a lifetime struggle?

  Things might get good for awhile, but inevitably something happens, or a general malaise sets in, and do you even contemplate suicide sometimes? Depression is often a sign of deeply repressed feelings that you may never have felt safe to express. Please come in for learning how to access these embedded emotions that want to be felt, parts of yourself that want to be heard, loved and accepted, in a safe non-judgmental environment.
Are you anxious, or have panic attacks? Does everything get you worried and nervous?

  Using the breath, we gently calm the nervous system and help it to slowly unwind. There may be many different factors leading into anxiety, including possible early trauma that has put your body on high alert. A deep sense of responsibility and control may be another factor. With the breath you can learn to open to a softer, more easy going space inside yourself, learning not to feed the worst case scenarios with negative thinking, taming your mind by learning what you CAN do.
Do you feel valued and your wisdom considered?

  If you don't, you may be hanging out with people you've drawn to you to help reflect your shadow back to you. Do you value yourself? One of the aspects of this breathwork is finding your own core inner value and deep love for yourself, which changes everything, including the people you find yourself attracted to, and who are drawn to you.
Are you wondering where your soul mate or life partner is?

  If you are wanting a deep relationship(s) and are having trouble locating a truly satisfying one, it could be the way your unconscious is sending mixed messages to the Divine. Your conscious mind knows what it wants – though it deserves careful scrutiny to see if we are settling within our very requests. Is your unconscious mind on the same page? Our unconscious is filled with early decisions and beliefs based on experiences when we were young, including what our parents relationship was like. Unless we get to know what else is being broadcast to the Cosmos as part of our belief system – and therefore part of what we manifest – we may instead attract what our shadow needs to bring awareness and healing.
Are you sick or experiencing ailments?

  Through the breath, you can access energy that has been held onto, often for a lifetime, and clear it out, making more room for healing. Every healing crisis has a gift, of bringing more of the unconscious into awareness, to understand yourself more deeply. Only through a path of radiant self-love and acceptance can total healing begin to happen. The breath itself is a way to super-oxygenate the body. People in our culture often are shallow breathers, and not enough oxygen reaches the cells. When these oxygen-poor cells receive an extra boost they can clean house and let go of old toxins, along with toxic energy.
Are you crossing mid-life and wondering what this is all about and why you are here?

  Our priorities shift drastically after mid-life, as our own mortality comes into focus. Through the breath you can access what is really important to you, raising awareness of yourself as more than a human body, touching your infinite soul.  When you allow yourself to drop to a deeply surrendered state, there is a deeper knowing of Self that informs and guides you. Your own deep self is a relationship that needs nurturing at this time of life, to unfold into your purpose and fulfillment.
Have you had years of therapy, and know a lot about yourself, and what makes you tick, yet would like to experience more freedom, make the changes you've been trying to make, more feelings of openness, and deeper love and connection? Are you ready to manifest what you really desire?

  Awareness is the first step – and you've got it! Now lets bring all that knowing to the body and live from that place. The intelligence of the body doesn't reside in the  head. There is a different path for somatic healing, where the deeply held emotions and fears may still need to be released, to make way for shifting the way you feel inside your body. This is the step that will help your mind-soul-body get onto the same page, help you step forward to create from a truly empowered place.
This is by no means a complete list. I invite you to find out what possibility, empowerment, love, and fulfillment you can open to in your life.
Sessions
Sessions are available in person or over Skype/Zoom in the somatic deepening approaches of SoulCentric BreathworkTM and SoulCentric PaintingTM.
Please see Working with Me for more information on Sessions:
What can I expect in a session?
We check in to find out what is bugging you or not going well in life, what you would like to transform, or even what you might want some more clarity around. I listen to what is present for you, and sometimes offer reflections. If you are also doing SoulCentric PaintingTM or other forms of creativity, we may have you bring that to the sessions as well, as it is a form of deep listening and nurturing yourself.
If our sessions include breathwork, your session will be for at least 90 minutes as the breathwork itself is for one hour. It may sound like a lot but it isn't – you enter non-ordinary consciousness, and time becomes quite different. When you are finished with your breathwork part of the session, I will give you notes from your journey,  these reminders are an important aspect to re-calibrating yourself somatically.
In your first couple sessions, I will ask you questions about your family history, and about your birth. Your early childhood, birth experience, and even pre-natal experience can have a big impact on the first thoughts and beliefs you begin to form about your reality, and on your relationships with your parents and siblings.
What do I do to prepare?
Its very helpful to get a good night's rest so you can be really present to the subtle energies in your body. Although I still do see people do profound healing shifts while sleepy, so that said, we surrender to what is.  I recommend avoiding alcohol the night before and excessive caffeine and sugar, as these can all affect our body's chemistry and ability to listen to and detect subtler energies. Reflecting on what you would like to work on during your session the following day can be helpful for some, you may even wish to set an intention for a medicine dream when you fall asleep that night. We can work dream material at any time during the session, all of your inner material is present and valid to reflect upon.
Integrated sessions with breathwork
I support many people to open creatively as its part of our divine human nature, and you are welcome to bring your creative projects in with you at any time for reflecting your energy and process in a way different than words. This may be through music, a song, poetry, and painting. I teach SoulCentric PaintingTM as an embodied practice, and have found those individuals who are motivated to do the painting process at home, can bring their paintings in for reflection. This level of continuity is a profound support to shifting somatic patterns and raising new awareness.
Unconditional love and support are here for you.
Hundreds of my clients share with me how they feel loved and accepted in my presence. My gift is helping you to heal your relationship with yourself. You, too, are part of the divine no matter what has happened to you and no matter what you have done. I hold the Divine space of unconditional love, which is the connection we all have between us.  Give me a call or send me an email today!