Posted on
Give Yourself the Space and Time for Creative Inner Work
Tuesdays, May 3 – 31st, 2016 (5 weeks)
5:30 – 8:30pm
Mercury Retrograde is often a challenging time for people to move forward, business as usual. Why? Because the energies are reflecting that its really time to slow down, look backwards, look inwards, and sort out the clutter inside. Retrogrades are known for supporting inner work, being slower, nurturing yourself more.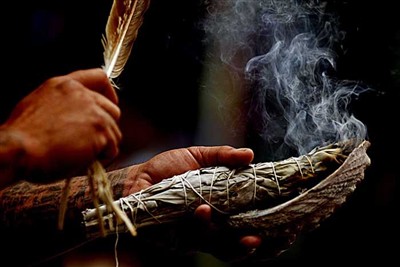 Now, add in Retrogrades with Mars, Saturn, Pluto and Jupiter. This is a very powerful time for cleaning spiritual house!! If you want to prepare to expand and grow in the next cycle, its best to review your journey, life path, decisions, communities and more and release what no longer fits. 

This class provides weekly space and support to check in with your own deep self, identifying and releasing old patterns that no longer serve, and re-structuring the vision for the life you want to create for yourself.
We'll use our creative expression to explore these subtle energies –  paints, collage, sculpture, journal writing, breathwork… Come find support for the inner journey of waking up more fully to yourself and honoring your inner guidance, the intuition. This is a safe space for rejuvenating your energy and tapping into that deep well within. 
Join us and re-orient yourself to your own true path at this time.
No art or creativity experience required. Deepen your connection to self through being in safe community.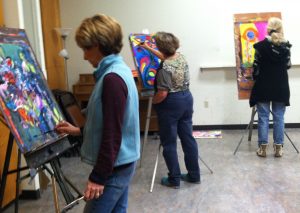 Review and release what no longer fits and get in touch with what does. Find greater ease, and open to the creative flow of what wants to happen in your life!
RSVP: (707) 872-5577 or sign up via Paypal, or contact me with questions.
Cost:  $140
Times: Tuesdays in May, 5:30- 8:30pm
May 3, 10, 17, 24
Location: Wild Hare Studio, At the Yellow Duck, 2371 S. Gravenstein Hwy, Sebastopol, CA
Your Guide: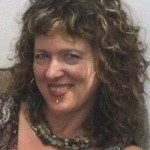 Mardi Storm offers somatic and soul healing for over 14 years, primarily through Awake! Breathwork and Soul Painting, and is committed to her own spiritual practice for over 27 years. She is devoted to expanding consciousness, opening to creative flow, igniting creativity in others, leading transformational workshops, and being a soul work guide. As an artist, her art has been published and is on permanent public display.