Posted on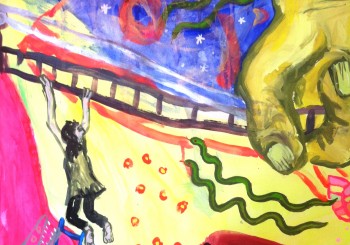 Fall is a powerful time of transitions. Give yourself the space to unwind and let go of unhealthy ways of being, patterns of your former life. Prepare to cocoon for the winter from a clearer slate. Tending our inner landscape during the dying time is just as important a phase as any during the wheel of the year. For only when we can truly see what we've outgrown, and release it, can we emerge anew, and transformed, in the Spring.
Join us to listen closely to yourself, using paint as a mode of expressing your own deep feeling and inner dreamscape. Inquire more deeply into your own mystical journey here on Earth. Gentle SoulCentric BreathworkTM supports this process. No art experience of any kind is necessary. There is ample support for individual process and journey.
Saturday November 11, 2017, 10am – 5pm (1 hr lunch break)
Fee: $95 early by 11/3/17.

 $108 thereafter. 

 Includes all materials. Limited to 12, please register in advance.
**FREE to those who lost their home in the October wildfires!** 
Bring: Don't wear your favorite clothes just in case the tempura stains, which can occasionally happen on cotton. We have some aprons available. Please bring a pad or mat to lie on and a blanket and pillow, to be comfortable lying on the floor during the breathwork portion on Sunday.
More info: 707-872-5577 or email
Location: Sebastopol Center for the Arts, 282 South High Street, Sebastopol
Paintings from past workshop participants:
Your Guide: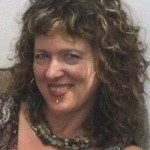 Mardi Storm founded SoulCentric BreathworkTM and SoulCentric PaintingTM, and is an Artist. She's been offering healing work professionally for over 15 years, has a lifetime of experience with art, and is devoted to a path of deep inquiry and soul consciousness. She was certified as a Clarity Breathwork practitioner 13 years ago, certified as a Massage Therapist 15 years ago, and learned intuitive process painting from Michele Cassou and Stewart Cubley 7 years ago, in addition to studying painting at SFSU 18 years ago. She's also received training in clairvoyance, cranial sacral, reiki, shamanic work, and more, developing her own approach healing by deep listening to the body and the self. She is a published and public artist, known for her works at Burning Man and in local hospitals, and really enjoys supporting others with healing and awakening creativity. She is currently working on her PhD in Clinical Psychology. More about her artwork: www.mardistorm.com