Posted on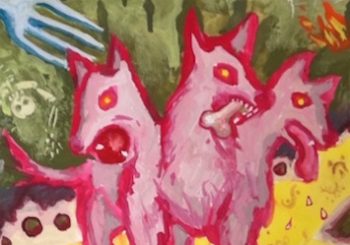 Ever wonder why edgy and powerful things come in threes?
Three Fates, that share one eye.
The three headed dog that guards the gates of the Underworld.
Three brothers that rule – above, below, and the sea.
The three Graces and the three Furies.
Three classes to open the doors to the hidden recesses inside. 
October is the time for all things spooky and mysterious to crop up and visit our dreams, and sneak around out the corner of our eyes. What lives under your bed, longing to be seen and integrated? Let's give yourself space and permission to see what wants to come out!
Sometimes a little help looking, in safe space, is all we need. Our shadow can be controlling from inside the closet – and that's no fun. Sometimes its baggage inherited from ancestors, and this is a good time of year to commune with them creatively, discovering unspoken beliefs and patterns through non-verbal exploration.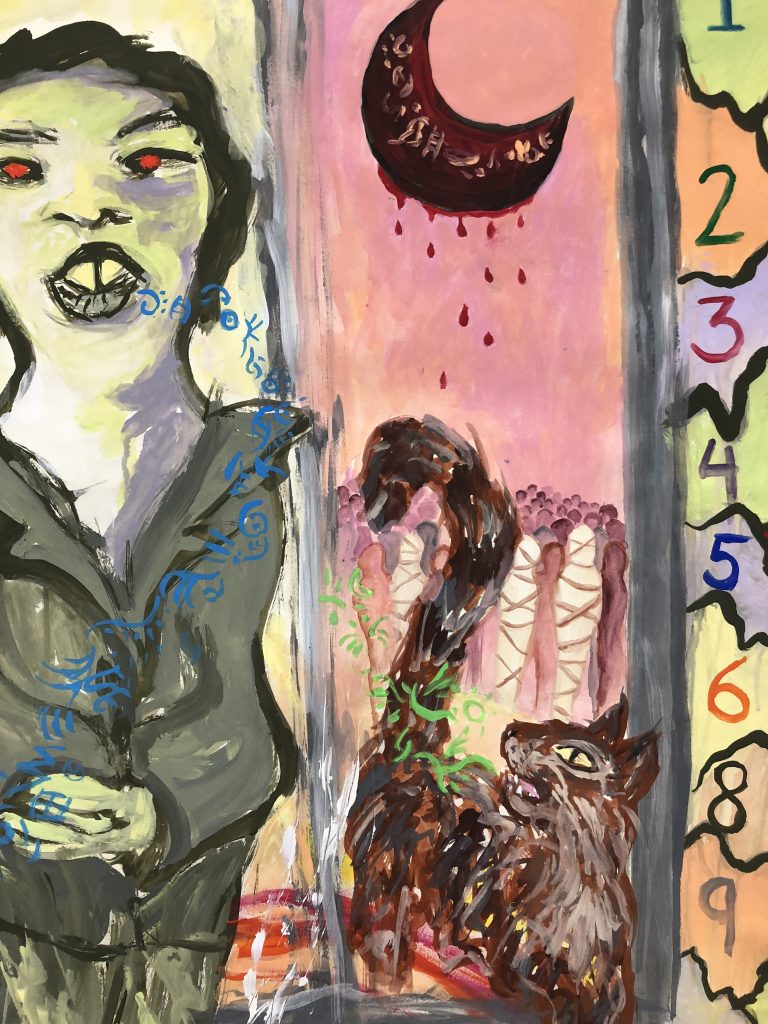 For three weekend mornings, we'll have space to create free of judgements, where everything and anything is fair game. This lets us confront our inner critic and inner demons. The rules of this class are simple as there is only one: we don't judge or comment on other people's work. If you can come with respect and an open mind, that's all you need.
When we stop criticizing and comparing our work to others it's amazing the creative energy that wants to flow through us. This isn't a class for producing your next masterpiece; this class is for blowing open the doors to that creative space inside that just wants to be you and have fun doing it. Re-discover bottled up energy that has been led down the path of "being appropriate" or "good" to not shock or offend anyone.
Art classes that focus on product and technique are wonderful too but this isn't it. If you are a creative soul who is feeling stuck – let's give some space to the parts of us whose voices have been ignored, and help heal that inner struggle.  When we open to our source of creative flow and give ourselves permission, it impacts every aspect of our lives from work to relationships, to our moods and energy. 
This is a short run class, so it's helpful if you've been to one of my longer workshops or attended another process arts or intuitive painting workshop by another teacher. If not, no worries! I'll introduce you to how to be with this process. It takes some time to understand and sink in and that's ok – be patient, and there'll be more opportunities to keep going deeper with the work – it really unfolds over time. If you are new to this approach, please come to the very first class.
All classes are Saturdays, 10am – 12:30pm PST
(11am – 1:30 MT, 12 – 2:30 Central, 1 – 3:30 Eastern)
October 27, November 3, November 10
If you've only got One Eye, like the three Fates: Will you be present, future, or past? Join us for the first class and see what you find: $40

If you're not afraid of the Three headed Dog, open the gates to your own shadowy and unconscious underworld, join us for all 3: $100

For testimonials from previous classes, click here and scroll one page down.
We have limited space of 10 participants so I encourage you to sign up soon!
We're sidling right on up next to the ancestor and spirit honoring holidays this year: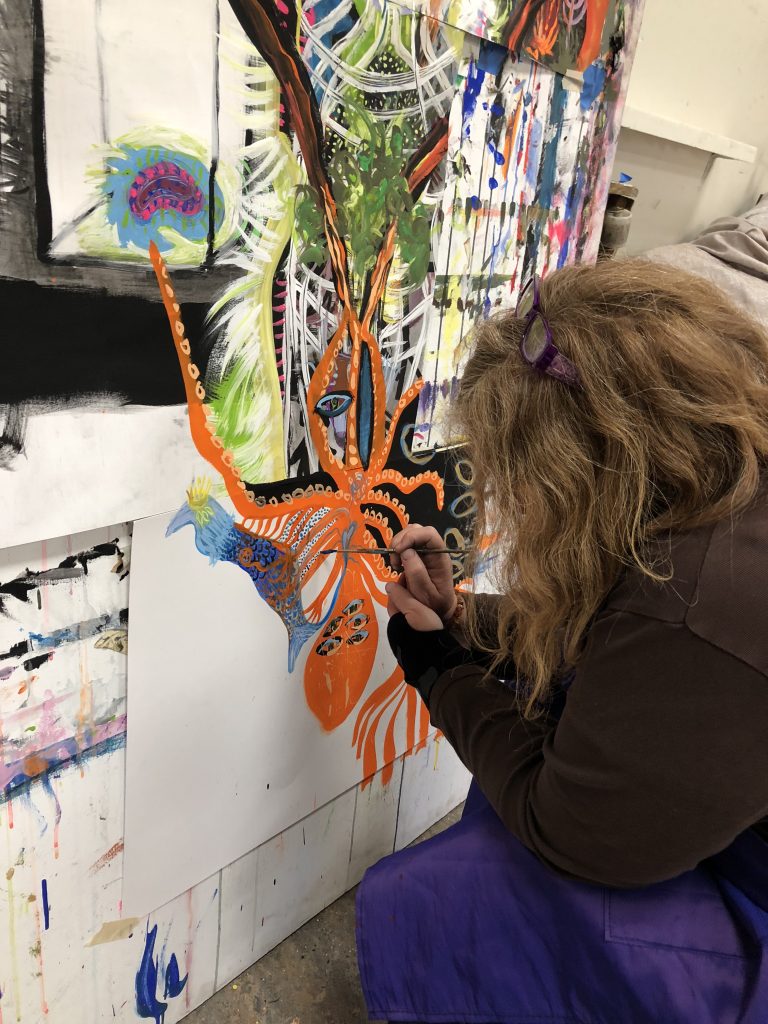 -Halloween: Oct 31
-Dia de los Muertos: Nov 2
-Lunar Samhain: Nov 7
It's the perfect time of year for this work of healing old familial and ancestral patterns!
What you will need:
-Art materials (see below)
-A quiet place uninterrupted
-An internet connection and download Zoom
Recommended materials but you can work with whatever materials you prefer to work with:
-Tempera Paint: Ease of flow and fast drying, and cheap. Try Premium Blick at dickblick.com and get a small bottle of each color to start. If you want less commitment, you can also try the tempera cakes (and get a tray to hold them off Amazon) Get all the colors you can, even and especially the ones you don't like.
-Watercolor paintbrushes, at least 5 different sizes from the 2-12 range (big, medium, small)
-Bristol paper: 100 lb Vellum surface is ideal, large pads 19″ x 24″
-or 36-48" wide rolls of 100 lb drawing paper if you feel you want to go big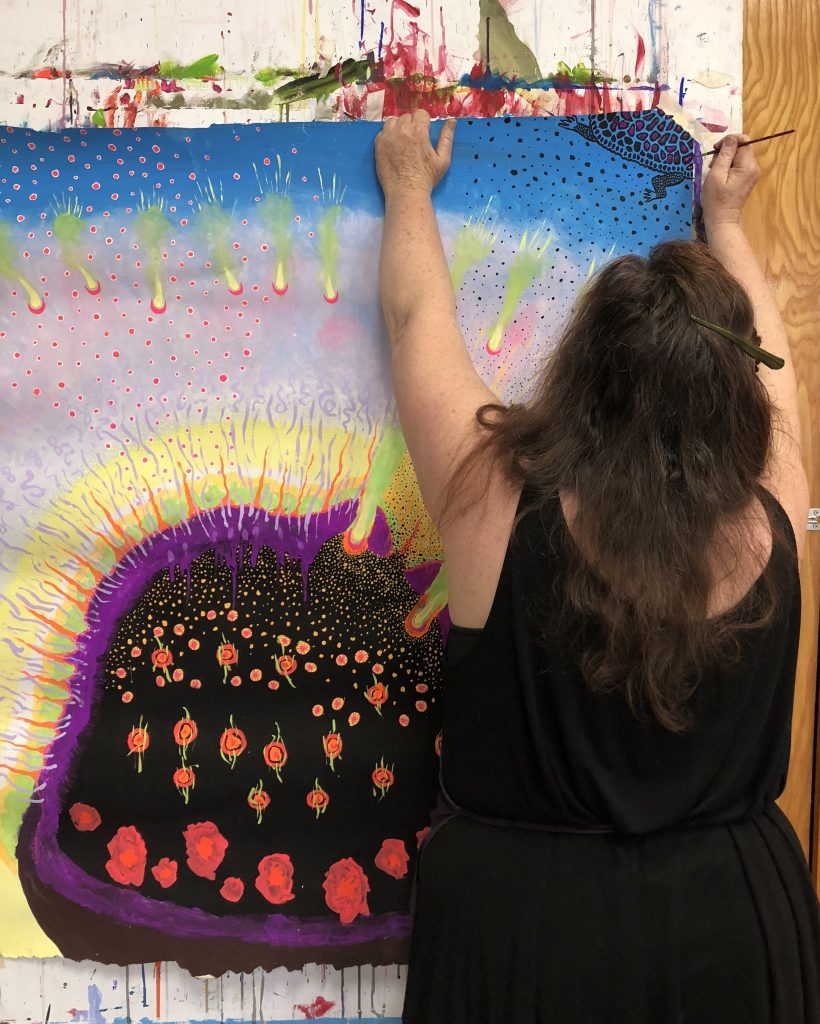 -Masking tape (we need to be able to tape pieces of paper together sometimes to go bigger) 
-A flat surface: board, wall, easel, or refrigerator
-Alternatively, if you own acrylics you can use them. The reason we don't usually recommend them is they cost more, and when something feels even a little bit precious it can short circuit this process of letting go to your curiosity and impulses. I do suggest sticking to paper.
-If you only have chalk, oil pastels, crayons or watercolors on hand, you can also do this process with them.
I look forward to you joining us for this special trio of opportunities to dig in and unwrap whatever you find inside, and free up the ways you hold yourself back.
Join other creative souls who appreciate inquiry through creativity!
Feel free to drop me a note with any questions.
Your Guide in the Underworld, Basement, or for the few dusty boxes in the Attic: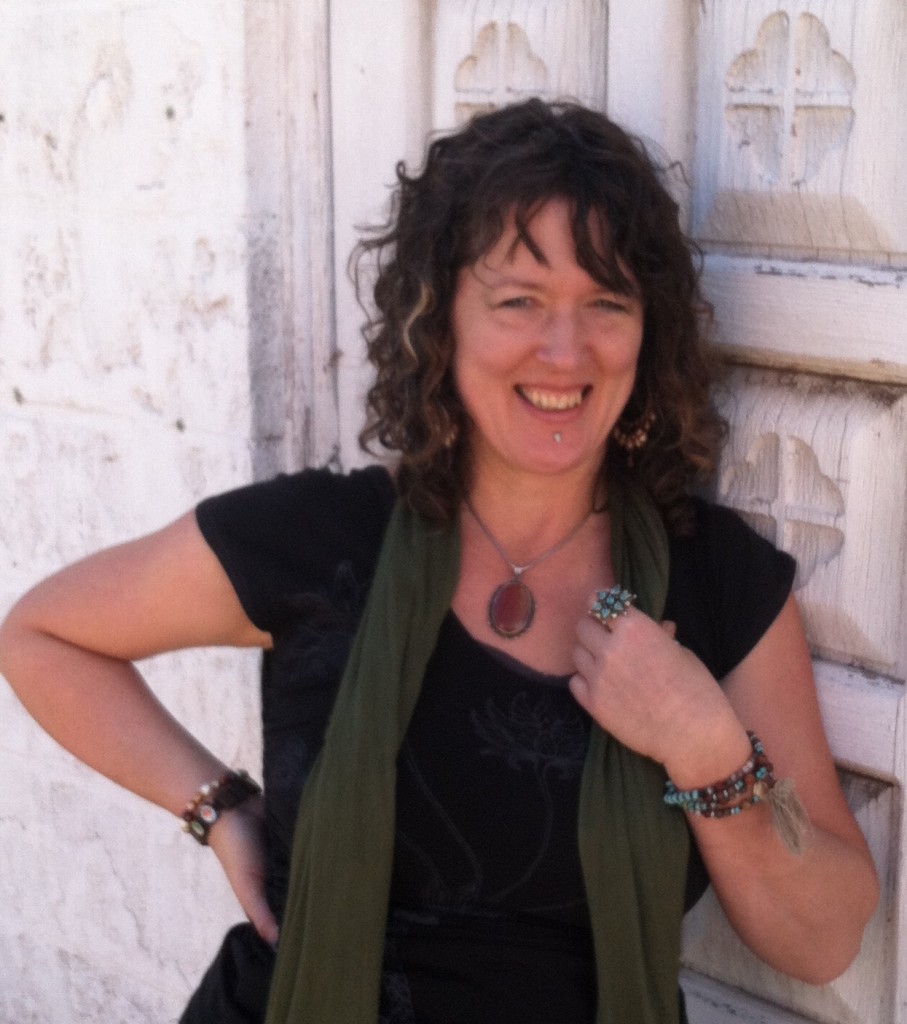 Mardi Storm has been in private practice with professional healing work for 16 years. She's been practicing and teaching SoulCentric Paintingtm for the past 7 years. She is devoted to a path of deep inquiry,  consciousness of the soul, with a deep love for humanity and nature. Although she's been offering her own version of gentle therapeutic SoulCentric Breathworktm, she was certified as a Clarity Breathwork practitioner 14 years ago, studied intuitive process painting with Michele Cassou & Stewart Cubley, also with the International Academy of Consciousness, and many more trainings. She practices methods of deep listening to and honoring of the Self. She is a published and public artist, and really enjoys supporting others with awakening their creativity. She has completed the Masters level in psychology and is currently working towards her PhD.