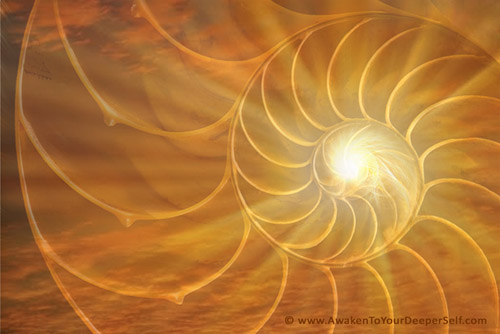 The Awaken To Your Deeper Self Personal Growth & Training Program is a series of workshops for diving in deep to what makes you tick, allowing you to pull back layers to discover who you truly are underneath circumstance, family, and past choices.
As we trace back in time uncovering moments of healing, we often find the gift next to the wound. This program supports you to not only find your gifts but to create your offering to the world and community from a place of deep authenticity and inspiration. Learn your purpose for being here and what brings you great joy. Are you ready to transform yourself and your life?
Experience profound openings to your deep feelings, shifts in relationships, increasing health & vitality, discover greater self-love, compassion, higher purpose and deep belonging. Through soul work we have increasing awareness of personal, ancestral & collective histories, shadow work and integration, we can heal depression, anxiety, limitations, and become present to our deeper natures, choosing truly creative pathways to life.
This program also provides a foundation for training to become a practitioner of the healing arts. The skills and knowledge are a deepening understanding of energy and healing and can be applied to working in many helping professions, from therapists to counselors, energy workers, hospice workers and more, in addition to training you to become a professional SoulCentric BreathworkerTM, SoulCentric PaintingTM facilitator, or Dream Worker (Dream Work certification offered through the Marin Institute of Projective Dream Work with Jeremy Taylor, our courses are pre-approved electives.)
Discover the healing power of feeling seen, heard, and loved.
Our groups provide a compassionate healing space, gently nurturing you to open to some of the most contracted places inside you, and together we bring the light in. Only by going into these deeply embedded wounded areas, where there may be intense emotion – often fear, shame, anger – and by witnessing, releasing, being truthful with yourself, and allowing your love in can you move on from where the energy is stuck here.  These contracted places are what prohibit us from living fully and completely from our vibrant joy, our truth.
Love heals.
By bringing unconditional love and acceptance to all parts of yourself do you begin to reclaim parts of yourself that experienced soul loss early in life. This may be serious trauma, abuse, or repeated lack of feeling nurtured and love, which leads to a different feeling of abandonment.
Unique journey for each person.
SoulCentric BreathworkTM opens up your body awareness to places you are holding energy and emotion that you might not even have been aware of. Why fix it if it isn't broken? Because over time, these places where energy is stuck DO create physical complications. We are first energy beings, with a physical body. Everything begins with our energy we are holding and over time, the energy coalesces and builds up and throws organs and body parts out of whack, or we may become weak or accident prone in those places.
I work with many people who have active health conditions, some of them life threatening. I never espouse energy work instead of physical care, but in addition to. Getting surgery might be helpful in some cases, in others the healing can happen from within. Its a case by case basis, and also depends how willing the person is to changing their inner dynamic.
Wake up.
With SoulCentric BreathworkTM you can wake up to increased body, energy, and soul awareness, change your energy resonance to match your deeper soul truth, allowing you to live from a more embodied place. This somatic approach is also a perfect complement if you'd like to shift knowing into being. Many clients who have had years of therapy and self knowledge find this step to be so critical for landing their truth on a body level, to live and express from an embodied place.
With SoulCentric BreathworkTM you can gently access emotions, conditioning, and fears, releasing them and making room for your own light, living with authenticity.  In our sessions we slowly with ample support navigate new places within, finding what might be stuck, how it got stuck there, and what kind of healing you might need in order to release the energy or transform it. The journey is highly experiential and personal. All that is required is a willingness to be open to a new experience that will feel unlike any other somatic experience.
With guidance using the breath you can open up to a much bigger perspective of yourself, your life, and your connection to others, including the Divine. You may experience a sense of expansion bringing more of your soul self to live in your body as you heal and re-invite your soul in, especially if there has been soul loss, there is often a huge energy shift in your being and presence.
Creative Energy comes through when we find our Soul.
As you continue to expand and open with this work, creative energy often wants to be expressed, as part of a natural progression of finding your voice. There are many ways to cultivate this expression and I help you locate what is right for your soul, how you want to express… be it through playing an instrument, singing, writing, making art, or painting in one of my Soul Painting classes which are designed just for this purpose.
Awareness is the First Step.
Awareness is the first key to change, and that is where we start. We start by getting to know these places where we are contracted or stuck, where things aren't working or flowing, and then lead you into a place of flow, harmony, and alignment with your soul's journey with the Divine.
Some benefits experienced:
•    Awaken to greater Self-Love
•    Expand into Compassion for Others
•    Increase Vitality & Joy
•    Unlock Creative Flow
•    Healing the Physical, Emotional, and Mental
•    Release of the Past & Forgiveness
•    Reduce Stress & Heal Depression
•    Emotional Release Work
•    Nurture more Loving Relationships
•    Heal Sexuality
•    Manifest greater Abundance
•    Supports Spiritual Growth
•    Awaken to one's Deeper Self & Greater Knowing
•    Attract a Life Partner & more Meaningful Friendships
•    Open to Life Purpose
•    Become Radiant
•    Connect to Source
Divine Work.
I have been offering this work for over twelve years and it has transformed itself into what I currently offer today. The roots extend into the Clarity Breathwork training (I was a certified practitioner) and is fused with deep consciousness work and study of the human soul with the International Academy of Consciousness, and multitude of real life experiences with clients blossoming into the program, approaches and techniques offered today. This work is powerful, and its a collaborative effort. I do not heal people, I help people find the power in themselves to heal. I guide and assist every step of the way, plus in every session I pray for assistance from your guides and mine- we have a lot of help!
Are you afraid to make a big change in your life?
 You aren't sure it'll work out, but you aren't happy and you need to do something. Deep inside is calling for something radical to shift. Be it a job you're tired of, a relationship that isn't working, or a general feeling that life must be better somewhere else and a big move out of state looks enticing… however, the shift needs to happen on the inside first. Where ever you end up, and whomever next you end up with, all these same feelings will emerge in time if we don't turn to face our internal feelings of "I'm not satisfied, I'm not happy, I thought I would be with _____ but I'm not". Sometimes the external needs to change too, and sometimes it will organically change when you change. When you first navigate your interior spaces to heal the deep longing or dissatisfaction that may be shadowing you, the next step forward becomes a lot more truthful and clear.
Do you feel depleted, and maybe not taking time out to care for yourself? Do you nurture yourself?

 If you can't answer that question, you may be someone who grew up taking care of other people's needs before your own. You may be a child who had to care for your siblings or even your parent, you may be a mother who feels tired and overextended all the time. If you are drawing a blank how to nurture and love yourself, please come in and learn this crucial piece. In order to truly be there for anyone else, with love, grace, and energy, you first have to take care of yourself!

Do you ever feel depressed? Is it ongoing, a lifetime struggle?

  Things might get good for awhile, but inevitably something happens, or a general malaise sets in, and do you even contemplate suicide sometimes? Depression is often a sign of deeply repressed feelings that you may never have felt safe to express. Please come in for learning how to access these embedded emotions that want to be felt, parts of yourself that want to be heard, loved and accepted, in a safe non-judgmental environment.

Are you anxious, or have panic attacks? Does everything get you worried and nervous?

  Using the breath, we gently calm the nervous system and help it to slowly unwind. There may be many different factors leading into anxiety, including possible early trauma that has put your body on high alert. A deep sense of responsibility and control may be another factor. With the breath you can learn to open to a softer, more easy going space inside yourself, learning not to feed the worst case scenarios with negative thinking, taming your mind by learning what you CAN do.

Do you feel valued and your wisdom considered?

  If you don't, you may be hanging out with people you've drawn to you to help reflect your shadow back to you. Do you value yourself? One of the aspects of this breathwork is finding your own core inner value and deep love for yourself, which changes everything, including the people you find yourself attracted to, and who are drawn to you.

Are you wondering where your soul mate or life partner is?

  If you are wanting a deep relationship(s) and are having trouble locating a truly satisfying one, it could be the way your unconscious is sending mixed messages to the Divine. Your conscious mind knows what it wants – though it deserves careful scrutiny to see if we are settling within our very requests. Is your unconscious mind on the same page? Our unconscious is filled with early decisions and beliefs based on experiences when we were young, including what our parents relationship was like. Unless we get to know what else is being broadcast to the Cosmos as part of our belief system – and therefore part of what we manifest – we may instead attract what our shadow needs to bring awareness and healing.

Are you sick or experiencing ailments?

  Through the breath, you can access energy that has been held onto, often for a lifetime, and clear it out, making more room for healing. Every healing crisis has a gift, of bringing more of the unconscious into awareness, to understand yourself more deeply. Only through a path of radiant self-love and acceptance can total healing begin to happen. The breath itself is a way to super-oxygenate the body. People in our culture often are shallow breathers, and not enough oxygen reaches the cells. When these oxygen-poor cells receive an extra boost they can clean house and let go of old toxins, along with toxic energy.

Are you crossing mid-life and wondering what this is all about and why you are here?

  Our priorities shift drastically after mid-life, as our own mortality comes into focus. Through the breath you can access what is really important to you, raising awareness of yourself as more than a human body, touching your infinite soul.  When you allow yourself to drop to a deeply surrendered state, there is a deeper knowing of Self that informs and guides you. Your own deep self is a relationship that needs nurturing at this time of life, to unfold into your purpose and fulfillment.

Have you had years of therapy, and know a lot about yourself, and what makes you tick, yet would like to experience more freedom, make the changes you've been trying to make, more feelings of openness, and deeper love and connection? Are you ready to manifest what you really desire?

  Awareness is the first step – and you've got it! Now lets bring all that knowing to the body and live from that place. The intelligence of the body doesn't reside in the  head. There is a different path for somatic healing, where the deeply held emotions and fears may still need to be released, to make way for shifting the way you feel inside your body. This is the step that will help your mind-soul-body get onto the same page, help you step forward to create from a truly empowered place.

This is by no means a complete list, only a smattering of repeated situations I see again and again. The breath provides a powerful gateway into the Self, into your body's wisdom, strengthening your intuition and accessing your soul's guidance – which is quite different from the wisdom of the ego or developed human mind self. I invite you to find out for yourself how freeing this work is, how much it opens you to possibility, empowerment, love, and fulfillment in your life.
About us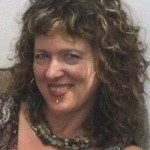 Mardi Storm is the SoulCentric BreathworkTM and SoulCentric PaintingTM Founder, and Artist. She's been offering healing work for over 14 years, has a lifetime of experience with art and mystical experiences, and is devoted to a path of expanding soul consciousness. She was certified a Clarity Breathwork practitioner 12 years ago, trained in intuitive process painting, clairvoyance, cranial sacral, reiki, shamanic work, and more. She is a published and public artist, and really enjoys igniting creativity and healing in others, supporting paths of transformation and awakening.
Travis Wernet is a Dream Worker, Sound Healer & Breathworker, professionally supporting others  for over 20 years, certified by the Marin Institute for Projective Dreamwork. In addition to offering Dream Work and Sound Healing domestically and internationally, he has produced several cd's and is a published author, working on a full length book. www.thedreamingwell.com