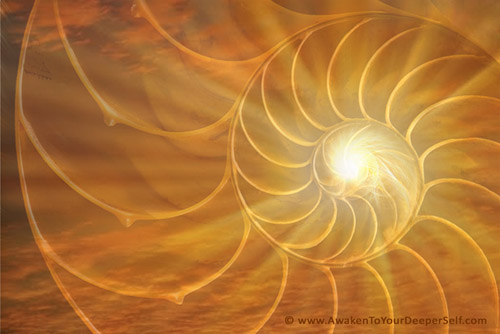 The Awaken To Your Deeper Self Personal Growth & Training Program is a series of workshops for diving in deep to what makes you tick, allowing you to pull back layers to discover who you truly are underneath circumstance, family, and past choices.
As we trace back in time uncovering moments of healing, we often find the gift next to the wound. This program supports you to not only find your gifts but to create your offering to the world and community from a place of deep authenticity and inspiration. Learn your purpose for being here and what brings you great joy. Are you ready to transform yourself and your life? This program also provides a foundation for training to become a practitioner of the healing arts. The skills and knowledge can be applied to many helping modalities, from therapists to counselors, energy workers, hospice workers and more, in addition to supplying the foundation to become trained as a professional SoulCentric BreathworkTM, SoulCentric PaintingTM facilitator, or Dream Worker.
Experience profound openings to your deep feelings, shifts in relationships, increasing health & vitality, discover greater self-love, compassion, higher purpose and deep belonging. Through soul work we have increasing awareness of personal, ancestral & collective histories, shadow work and integration, we can heal depression, anxiety, limitations, and become present to our deeper natures, choosing truly creative pathways to life.
The program is unique in weaving together many supportive modalities and tools, fusing together an experience that addresses  healing and integrating the mind, body, and spirit.
Following is an overview of Program Modules, with prerequisites noted. While the program is optimally experienced sequentially, some modules can be taken by themselves or out of order. Please see schedule for dates.

Uncovering core imprints and beliefs that we emerge into the world with (pre- and peri-natal psychology).
Accessing belief patterns adopted from parents & ancestors that we may be carrying.
Recognizing and working with archetypal energies & patterns.
Healing and letting go of this conditioning, and opening to what is our deeper truth.
Opening to integrate one's own healing and wisdom on a somatic level.
Become more aware of subtle energy, intuition, and unseen helpers.
Learning to hold a space of compassion and unconditional love for another.
Prerequisite: none.
Recommended: at least one SoulCentric BreathworkTM private session
Understanding and transforming childhood conditioning
Clearing judgements around self-image, self-worth, and healing other deep core wounds.
Realizing the unique beauty we are.
Learn to allow in more support in our lives.
Learning how to release unhelpful past beliefs to make room for our own innate being to be more present.
Discovering why we may have chosen our family and what the gift or learning experience may be for us.
Learn to reach a greater level of love and acceptance for ourselves, our past, and those around us, and the natural world.
Recognizing and owning our shadow material so that we have greater awareness, and deeper choice to become who we truly are.
Opening to greater compassion, forgiveness, and acceptance.
Open to subtle energy, intuition, and unseen helpers.
Hold a space of compassion and unconditional love for another.
Prerequisite: none.
Recommended: Module 1
Practice recognizing and owning our projections.
Understanding projections –  just because its a projection, doesn't mean it isn't true – learn to share insights in a safe empowering way.
Practices for continually seeking awareness of how we project.
What bright shadow projection means when we idolize or look up to another.
Providing the 'a-ha' moment for another – without telling them what is true for them.
Empowering one's self and others to be able to identify their own deeper truths.
Know and recognize our own filters, which influence our intuitive insights.
Work with others while owning and becoming aware of our projections, dark and bright shadows.
Prerequisite: none
Recommended: Modules 1 -2

Crafting oars for steering how we want to be in Relationship.
How to honor our own needs in Relationship and listen to and respect the needs of others.
Keeping sight on our star, not losing ourselves, and dancing in companionship.
Learning the power of compassionate language and action.
How to cultivate freedom and closeness.
Finding Purpose for being here in this life.
Learning how we co-create our reality with the cosmos and each other, and how to learn from and transform repetitive patterns.
Getting empowered: discovering how we have the power to manifest in our reality, while working with what "is".
We shape the life we live, and have choices in every moment of every day.
Accessing what is most meaningful for us in this lifetime and clarify our purpose & how meaning is made.
Prerequisite: Module 1-3

Using paint, learn to see your own energy field, blocks, filters, judgements, and relationship to yourself.
Through creative expression, learn more about the innate Self.
Move through resistance, judgement, and diminishing thoughts and beliefs.
Practice embodying our innate selves in community, and expressing ourselves in safety.
Learn to listen more deeply to our authentic voice and intuition.
Create the space to surrender to being authentically ourselves.
Grow into greater respect for self and others.
Learn to unleash our own creative flow.
Discover the edges of the box we may have unconsciously placed around ourselves, our life, and our creativity – paint outside the box.
Creativity as a portal for healing work and deeper shared, collective, and self-knowledge of the Soul.
Prerequisite: none
The many ways of traveling into non-ordinary reality – breathwork, shamanic practice, astral travel, clairvoyant perception, dreaming, consciousness projection.
Understand more deeply the potential role of consciousness and the not-yet-speech-ripe or unconscious.
Engaging in experiences outside the body & multi-dimensional reality.
Discuss potential meanings of past experiences with our current life today.
Knowledge how to travel outside the body into other dimensions with full awareness.
Learn how to see and hear our unseen guides, dialogue and relate to them.
Preparation for, and reduce fears of, the death experience.
Learn to differentiate between our guides and uninformed spirits.
Prerequisite: none. Highly Recommended: Modules 1 & 2
How to hold a firm center, and also serve diversity.
Learn about the energy we project.
Practice transforming that energy.
Increase our awareness of how we are walking in the world.
Raise our consciousness of how we interact with others.
Learn to shift our energy on the spot, and following what we call challenging circumstances.
Step into the role of leader by overcoming fears and opening to the flow with others.
Practice leading and speaking.
Skills for sensing and perceiving the group and community voice and shared & individual needs.
Prerequisite: Module 3, or a solid understanding of projection.
Recommended: Modules 1 – 6

Step into the role of leader by overcoming fears and opening to the flow with others.
Receive hands-on facilitation skills training for leading groups and in private sessions.
Practical steps for building a business.
Practice leading and speaking.
Assist a group experience open to the public.
Prerequisite: Modules 1 – 7

To become a Certified SoulCentric BreathworkTM Practitioner please see additional requirements.
To become a Certified Soul Painting Practitioner please see additional requirements.