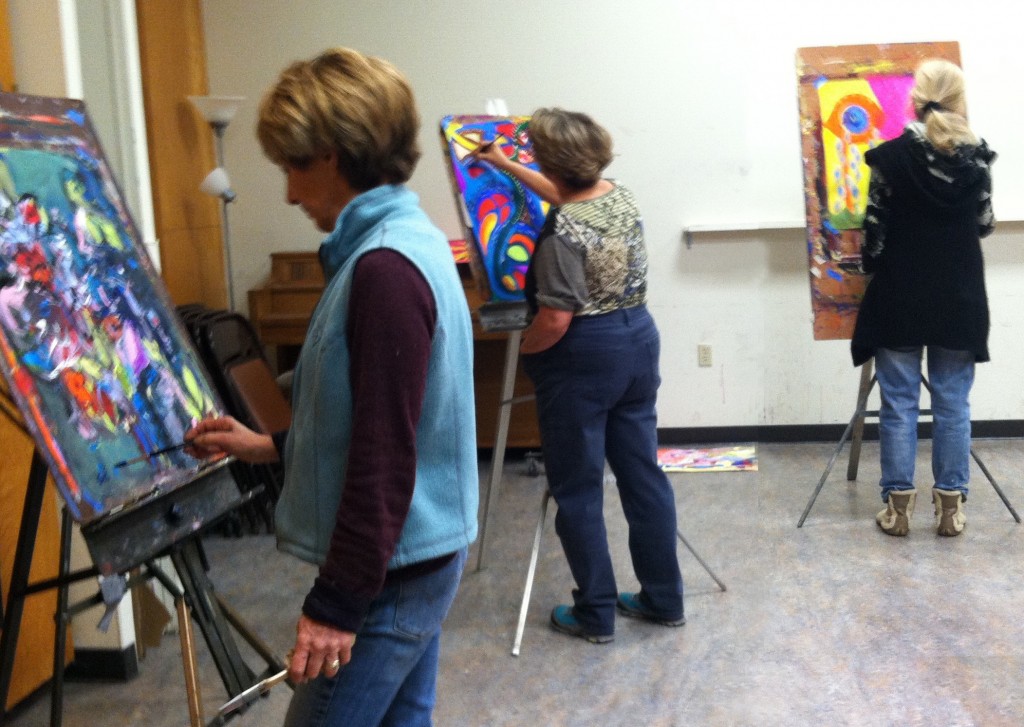 Cultivate the practice of being creative, playful, present, and in a state of deep self-acceptance to create healing change in your life. Whether you think you are artistic or not, you can learn to allow creativity to flow unhindered, as an act of self-love. This is a fun and colorful practice for anyone wanting to listen more to intuition, be seen, practice authentic voice, surrender self-judgements and limitations, heal the inner child, and open to deeper connection with self and others. No art experience necessary. There is ample support for individual process and journey.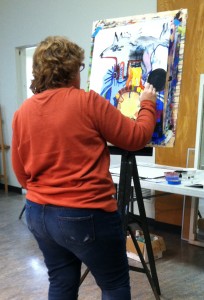 Tuesdays 4-7pm

Fee: $35 each for a package of 4, $40 drop-in. Includes all materials.
More info: 707-872-5577 or email
Location: Temporary move to: Wombspace at 33Arts, 3840 Finley Ave, Building 33, Suite 98. Contact me for directions, or put "Wombspace" into GPS for the most accurate directions.
September classes will resume at: Seastopol Center for the Arts, 282 South High Street, Sebastopol, CA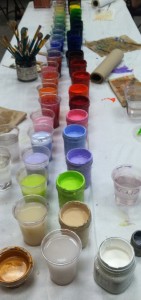 In this class we're not painting for product, we're releasing the self-editing critic inside and allowing whatever wants to flow through us to come through. Wonderful results in health and well being can be acquired from releasing stuck energy, limitations and judgements. Be all of who you are. It's time.
Are you ready to let your Creative Self Shine?
Are you willing to Awaken to greater Self-Love? 
Are you ready to Release Judging and Holding Yourself Back?
Are you ready to be Seen in a safe environment?
If you answered yes to any of these – join us!
Here's what a few  workshop participants have to say about SoulCentric Painting:
Previous participant work:
---
Your Guide:
Mardi Storm developed SoulCentric BreathworkTM and SoulCentric PaintingTM, and is an Artist. She's been offering healing work professionally for over 15 years, has a lifetime of experience with art, and is devoted to a path of deep inquiry and soul consciousness. She was certified as a Clarity Breathwork practitioner 13 years ago, CMT 15 years ago, and trained in intuitive process painting, clairvoyance, out of body, shamanic work, and more, offering energy work and soul work via deep listening to the self. She is a published and public artist, and really enjoys supporting others with healing and awakening creativity. She is currently working on her PhD in Clinical Psychology.