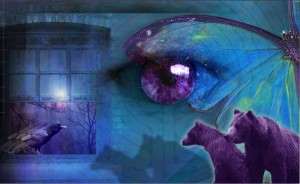 We have partnered with Marin Institute of Projective Dream Work (MIPD) to recognize the courses in the Awaken To Your Deeper Self Program as pre-approved electives for their certification program. Our program includes a variety of dream work practices including projective dreamwork, shamanic dream journey, sound healing dream incubation, and waking dream soul painting, rich in consciousness-raising offerings that bring light to the unconscious material within. We are delighted to refer our program participants who desire full certification in Dream Work to MIPD, founded by world-renown author and Projective Dreamworker, Jeremy Taylor, D.Min.
While our full program offers certification in Awake! Breathwork and Soul Painting, for those that enjoy the deep nature of dream practices which are part of the program and wish to dive more deeply into this work as practitioners, we strongly recommend MIPD.
Click here for more information on the MIPD certification program or contact Kathryn Taylor (kathryntaylor123@comcast.net).