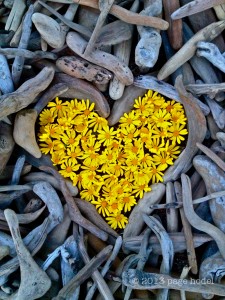 To become a Certified SoulCentric BreathworkTM Practitioner:
Courses:
Sessions: Personal sessions required
Complete at least 10 consecutive sessions with the same SoulCentric Breathwork

TM

trainer (More recommended)
Complete at least 10 consecutive sessions with the opposite gender certified SoulCentric Breathwork

TM

practitioner (More recommended)
Additional private sessions with either practitioner for a minimum of 30 total combined
Ongoing commitment to personal growth & development
Highly recommended: ongoing private session support that includes counseling and somatic work
Alternative fulfillment of this requirement: opposite gender requirement may be met by having worked with another type of approved somatic therapist of the opposite gender to the breathwork practitioner doing comprehensive work together for a prolonged period of time (consecutively over 6 months).
Experiential Development:
Assist in groups, such as 4 breathwork groups and 2 weekend workshops, 40 hours minimum.
Receive feedback and support learning to facilitate others with breathwork.
Prerequisite: Modules 1 – 8
Mentoring:

Monthly group sessions, by phone or on-line video, for one year.
Receive support with the practice, discuss any issues that arise.
Receive additional guidance and practical steps for growing one's practice.
Continue developing supportive practitioner's network.
Increasing levels of responsibility in workshops and trainings for those wishing to deepen their practice and/or become trainers and group facilitators.
Alternatively, private phone/video sessions bi-weekly 1/2 hour long or monthly one-hour sessions.
Hours for certification:
50 sessions. Complete a series of 10 paid sessions with 4 clients. One series may be a trade. Submit client's review. Remaining 10 sessions can be a variety of clients.
Complete hours of assistance in trainings and groups.
Additional requirements for certification:
Abide by the code of ethics.
Continue ongoing personal growth, consciousness development, and commitment to the path of your soul.
Demonstrate a level of clarity with intuitive support provided, demonstrating a clear understanding and practice of the principles taught.
Commit to honoring Direct Personal Experience over adopting philosophies and beliefs as the only truth. Understanding the potential of the Divine is infinite.
Please note certification is contingent upon adequate reflection that the practitioner in training has demonstrated comprehensive understanding of the practices and principles of SoulCentric BreathworkTM. One can still be in progress working on oneself to offer this work, however a significant understanding of the integration of the concepts taught here must be present to begin to support others in this capacity. This helps protect and serve both practitioner and clients, as well as our community of practitioners and maintain integrity.
Heart photo courtesy of © page hodel www.mondayheartsformadalene.com