Sunday October 5th
12 – 2:30pm
113 N.Main St., Sebastopol, CA
Mardi Storm & Awake! Breathwork Training Graduates offer their services in this group facilitated process.
All are welcome!
Discover how breathwork heals.
Come join us to experience this powerful, profound work that gently opens the heart. We create a safe container in community to share this experience together, and enrich our connections with one another.
Awake! Breathwork is a gentle breathing technique, which invites going within, empowering you to discover your own energy blocks and patterns being held inside, and with assistance, release them, coming into more wholeness and alignment with your deeper soul self, and into greater ease, love, flow, and abundance.
Possible benefits experienced with Awake! Breathwork:
•    Awaken to greater Self-Love
•    Expand into Compassion
•    Increase Vitality & Joy
•    Unlock Creative Flow
•    Heal Physical, Emotional, Mental
•    Release of the Past & Forgiveness
•    Reduce Stress & Heal Depression
•    Nurture more Loving Relationships
•    Manifest greater Abundance
•    Supports Spiritual Growth
•    Awaken to one's Deeper Self
•    Access Greater Knowing
•    Attract a Life Partner
•    Find More Meaningful Friendships
•    Open to Life Purpose
•    Become Radiant
•    Connect to Source
Cost: $25 advance by 9/30, $30 after
no one turned away due to funds, however, space is limited


RSVP: Mardi Storm (707) 872-5577

Mardi Storm is an Awake! Breathworker, offering this work for over a decade, privately and in groups.  Additionally she offers Intuitive Bodywork and Soul Painting. She teaches transformational programs, and is devoted to a path of expanding consciousness.  She was originally certified in Clarity Breathwork before founding Awake! Breathwork a decade later. She is a Lightbody and International Academy of Consciousness graduate, and practices Projective Dream Work. She honors each individual's authentic personal expression.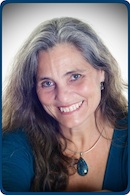 Gayla Larson is a Hypnotherapist and Somatic Healing practitioner for over 13 years, an Awake! Breathworker, Life-long Mystic, Tantrika, and Dreamworker.  She has a background and B.S. in Biopsychology, Women's Crisis counseling, Chemical Dependency counseling, and is a Mother, Grandmother, and Lover.
Christine Barrington is a Marriage & Family Therapist and Awake! Breathworker, cultivates awareness of energy and women's needs.
Mark Puentes helps others as a Nurse, for over a decade, has a passion for community healing in men's groups, and now, Awake! Breathwork