Dates TBD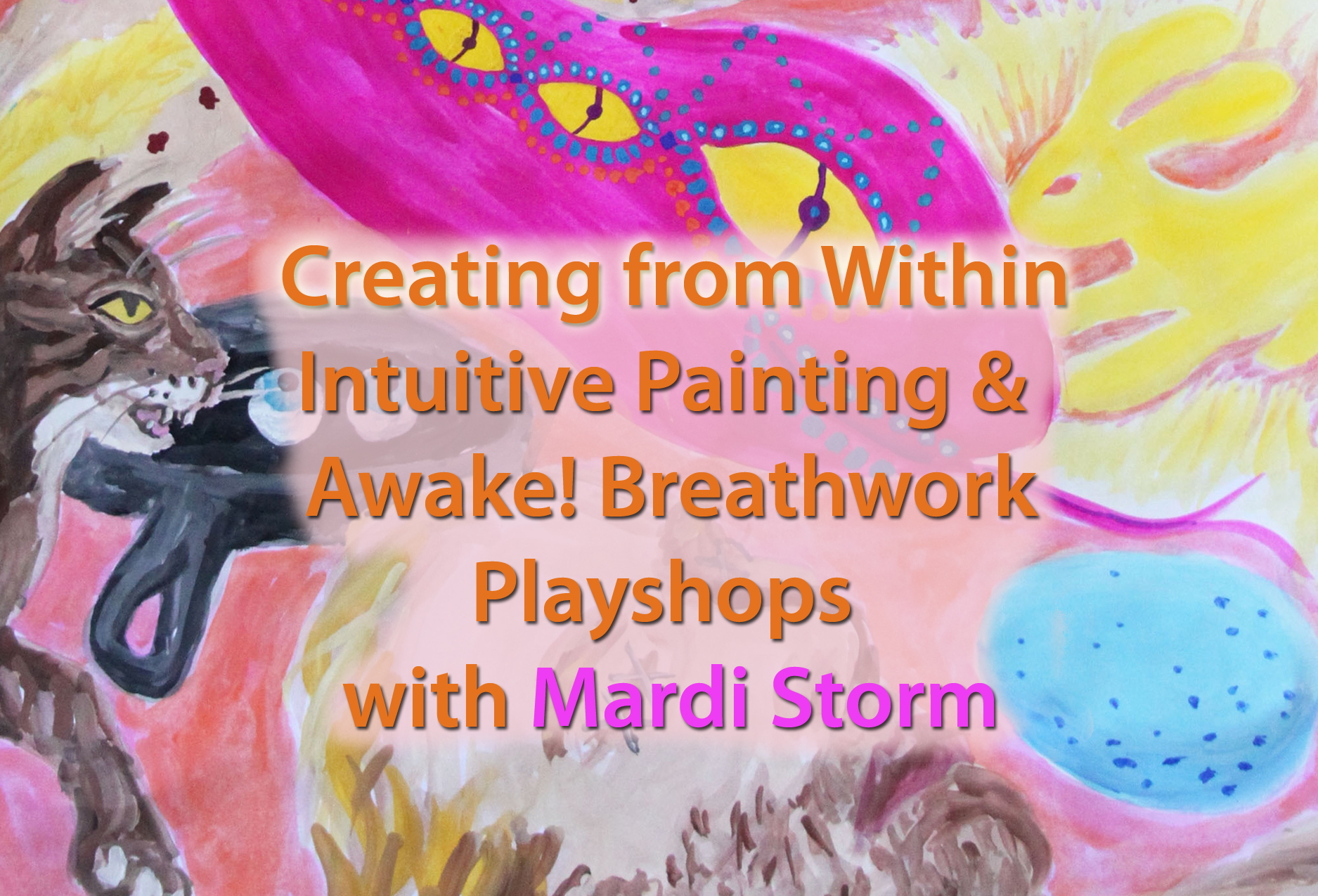 Free up your personal expression!
Listen to your true Intuition!
Embody your Deeper Self!

We will be deepening our relationship with our Intuition and Deeper Self with this creative process that helps hone the skills of listening to ourselves. This practice is beneficial for getting more aligned with our truth, creating and coming from this space, opening to our own Divine Flow.
Using Intuitive Painting methods derived from Michele Cassou and Stewart Cubley, we will tap into our own personal creative flow, cultivating a space of non-judgment, and use Awake! Breathwork to heighten our experience of self-discovery.
Together we cultivate a space of absolute permission for your individual expression – beyond techniques, classrooms, teachers, and art critics. Creativity is a divine aspect of every single human being. Come get your creative energy flowing!
Awake! Breathwork is a gentle technique for accessing energy in the body, be it blocks, fears, unresolved memories… allowing them to release and make room for our deeper truth, so that we may live fully and freely, embodying our authenticity. This method helps to open up our ability to hear our intuition and inner truth. We will use this tool for shifting energy that comes up during the workshop and for unlocking the creative energy that wants to flow through us.
Some benefits of Awake! Breathwork & Intuitive Painting experienced:
• Awaken to greater Self-Acceptance
• Expand Compassion
• Increase Vitality & Joy
• Unlock Creative Flow
• Release of Past Limitations
• Reduce Stress & Heal Depression
• Nurture more Loving Relationships
• Open to Flow of Abundance
• Supports Spiritual Growth
• Awaken to the Deeper Self
• Strengthen Voice of Intuition
---
Find out when the next program dates are released by joining our mailing list, below.
You can also drop us a note to be put on the waitlist. Thank you for your interest in waking up to your deeper nature!