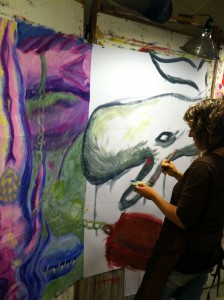 Using paint we learn to honor our intuition – our inner wisdom – cultivating authentic expression, dissolving boundaries, discovering something new about ourselves. This playful meditative process opens us to creativity and vibrant permission, moving beyond judgments and limitations. When we release our past limitations and mental constructs, we discover deeper parts of our being that want to emerge to be seen, felt, and heard during this process. Through personal expression we may paint our way out of the box we may have unconsciously put ourselves in.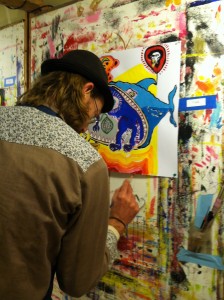 Awaken to greater self-acceptance, vitality, and joy. By bringing in more compassion and acceptance, we open to creative flow which has an impact on all aspects of day to day life. This practice is open to all, especially those who've never thought they could be creative! The Soul Painting process is evolved from the painting process as taught by Stewart Cubley and Michele Cassou. With ample support, learn new ways of uncovering and moving energy held within. There is space and support for the individual's process.
Some benefits of Intuitive Soul Painting experienced:
•
Awaken to greater Self-Acceptance
• Expand Compassion
• Increase Vitality & Joy
• Release Judgement
• Unlock Creative Flow
• Release of Past Limitations
• Experience Permission
• Supports Spiritual Growth
• Awaken to the Deeper Self
• Strengthen Voice of Intuition
Time: Sunday April 26, 2015, 10am – 5pm
Location: Sebastopol Center for the Arts, 282 S. High St.
Cost:  $95 early by 4/19/15, $108 after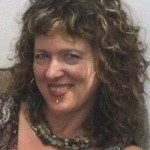 Mardi Storm is an Awake! Breathworker, Bodyworker & Artist, offering healing work for over 12 years. She has been leading groups for 10 years, teaches transformational programs, and is devoted to a path of expanding consciousness. Her artwork has been published and is on permanent public display. She really enjoys igniting creativity in others and supporting their path of transformation and expanding consciousness with Intuitive Soul Painting. www.awakentoyourdeeperself.com
Travis Wernet is a Dream Worker & Musician, professionally supporting others and teaching for over 20 years, certified by the Marin Institute for Projective Dreamwork. He's experienced shifts in his own creativity using this painting process. In addition to offering Dream Work and Sound Healing domestically and abroad, he has produced several cd's and is a published author, working on a full length book. www.thedreamingsource.com