A Creative Workshop for Everyone!
Friday November 8th eve to Saturday November 9th, 2013
Optional: Sunday November 10th
Full weekend is Module 4 in Awake! Breathwork Training Program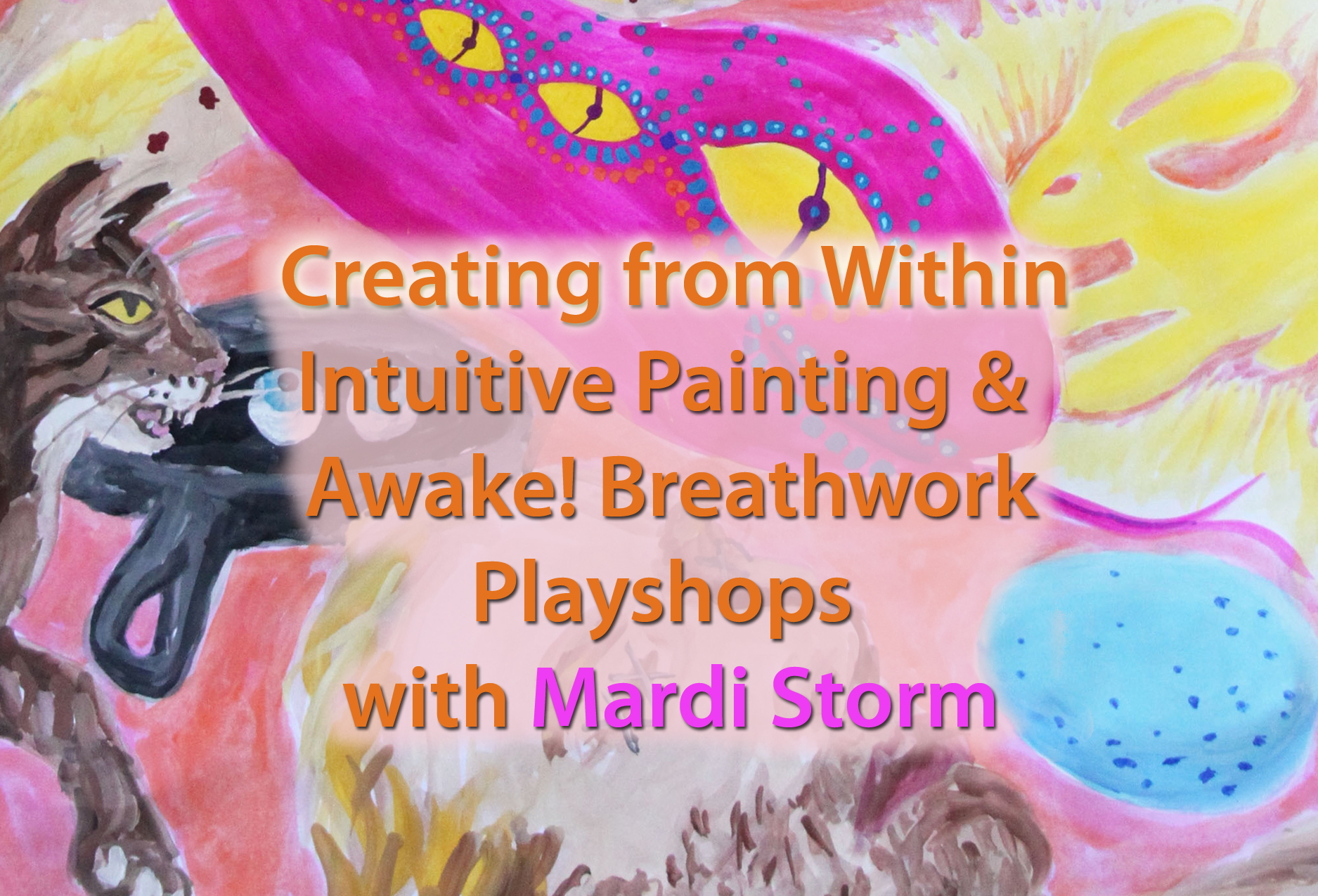 Wanting more freedom of personal expression? How do I listen to my true Intuition and Deeper Self?

We'll be exploring the embodiment of our personal expression and intuition in a transformative process which uses creativity as a way to explore our unconscious, and to hone the skills of listening to the Deep Self. Using Intuitive Painting methods from Michele Cassou's Point Zero process and Stewart Cubley's Painting Experience, we will tap into our own personal creative flow, cultivating a space of non-judgment, and use Awake! Breathwork to heighten our experience of self-discovery.
This workshop is for everybody – not geared towards artists. No technique is taught, but absolute permission for your individual expression – beyond instruction, classrooms, teachers, and art critics. Creativity is a divine right of every single human being. Come get your creative energy flowing and play with your own unique personal expression in a safe space.
Awake! Breathwork is a gentle technique for accessing energy, imprints and fears, releasing them and making room for our deeper truth, so that we may live fully and freely, embodying our authenticity. This method helps to open up our ability to hear our intuition and inner truth. We will use this tool for shifting energy that comes up during the workshop and for unlocking the creative energy that wants to flow through us.
Some benefits of Awake! Breathwork & Intuitive Painting experienced:
• Awaken to greater Self-Acceptance
• Expand Compassion
• Increase Vitality & Joy
• Unlock Creative Flow
• Release of Past Limitations
• Reduce Stress & Heal Depression
• Nurture more Loving Relationships
• Open to Flow of Abundance
• Supports Spiritual Growth
• Awaken to the Deeper Self
• Strengthen Voice of Intuition
RSVP: (707) 872-5577 or mardi "insert at here" divinebreath.net
Cost: $95 by 10/18, $125 after. Includes all materials.
Sunday included: $185 early, $225 after
Times: Friday eve 6:30 – 9 pm, Saturday 10am – 5 pm
Optional Sunday 10am – 5pm
Location: Sebastopol Center for the Arts, 282 S. High St.
Please bring a pad to lie on and a blanket for Saturday & Sunday. The floors are not carpeted and we will be experiencing breathwork lying down for a short period that day.
Early Rate by 10/18:                 Early rate including Sunday by 10/18:
Regular Rate:                            Regular Rate including Sunday:
Mardi Storm is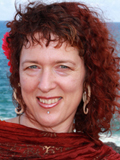 an Awake! Breathworker, Bodyworker & Artist, supporting others professionally for over 10 years. She has a lifelong passion for transformation and helping others. She is a Lightbody and International Academy of Consciousness graduate, is involved with Projective Dreamwork, and is currently engaged with intuitive process painting via Michele Cassou & Stewart Cubley. She honors the unique gifts that each of us carry as sacred beings & each individuals unique creative expression. www.AwakenToYourDeeperSelf.com