With Mardi Storm & Travis Wernet
Friday September 20 to Sunday September 22
Module 3 in the Awake! Breathwork Training Program
Remembering our dreams and exploring their meaning provides us with a rich imaginative doorway into the embodiment of truly creative approaches to being alive. Projective-style Dream Work is an 'in the moment' exploration of how we invoke the "not-yet-speech-ripe" unconscious. Combining this deep work with Intuitive Process Painting, using methods from Michele Cassou's Point Zero process and Stewart Cubley's Painting Experience,  we will further explore what wants to be expressed in and for ourselves and each other, allowing what is not conscious to move through us by listening to our bodies and intuition, creating a waking dream via paints and paper.
Sound Healing and Awake! Breathwork are tools we offer for accelerating the experience of self-discovery and awareness. Awake! Breathwork is a gentle technique for accessing energy, imprints and fears, releasing them and making room for our deeper truth, so that we may live fully and freely, embodying our authenticity. Sound Healing opens up inner spaces with vibrational healing and allows energy to shift within us to enhance our awareness of Self.
Some benefits of Awake! Breathwork & Intuitive Painting & Dream Work experienced:

• Awaken to greater Self-Love
• Expand Compassion & Acceptance
• Increase Vitality & Joy
• Unlock Creative Flow
• Release of Past Limitations
• Reduce Stress & Heal Depression
• Nurture more Loving Relationships
• Open to Flow of Abundance
• Supports Spiritual Growth
• Awaken to the Deeper Self
• Strengthen Voice of Intuition
• Creative Problem-Solving
• Practical Steps for Health and Wholeness
RSVP: (707) 872-5577 or  mardi "insert at here" divinebreath.net
Cost: $265 ($225 early by 8/30) Includes all materials.
Early rate:                                      Regular rate:
Times: Friday eve 6:30 – 9 pm, Sat & Sun 10am – 5 pm
Location: Sebastopol Center for the Arts, 282 S. High St., Painting Studio
Please bring a pad to lie on and a blanket. The floors are not carpeted and we will be experiencing both sound healing and breathwork lying down.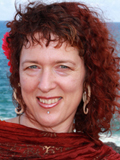 Mardi Storm is an Awake! Breathworker, Bodyworker & Artist, supporting others professionally for over 10 years. She has a lifelong passion for transformation and helping others. She is a Lightbody and International Academy of Consciousness graduate, is involved with Projective Dreamwork, and is currently engaged with intuitive process painting via Michele Cassou & Stewart Cubley.  She honors the unique gifts that each of us carry as sacred beings & each individuals unique creative expression. www.AwakenToYourDeeperSelf.com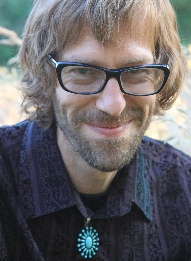 Travis Wernet, certified MIPD Practitioner, has been offering group work  for 17 years in diverse settings and received his credentials from the Marin Institute for Projective Dream Work led by Jeremy Taylor, globally renowned Author and Dream Worker. He is also a certified Active Dreamer and has studied with Robert Moss, Author, Teacher and Dreamer. In addition to on-going bi-weekly groups, he offers workshops as well as individual sessions. Travis has traveled to India, Australia and Egypt, offering Music, Poetry and Dream Work in ceremonies and private sessions. More info: www.IntuitiveSound.net