Thursday, October 3, 2013
6:00 PM to 8:30 PM
Group limited to 8 participants.
This group is on the New Moon, to tap into the cosmic energies of release and new beginnings.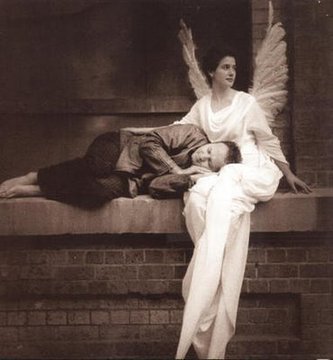 Support is all around us, all the time, if we open to being supported by the Universe, and our unseen helpers. The more we open to support the more we can be supported; it is often our own limited sight or thinking that cuts us off from bountiful support and leaves us feeling we have to do it all ourselves, or that we are alone.  Come explore what it means to open to being supported by the universe to be your most authentic, beautiful deeper self. Open your ears to hearing and sensing your unseen helpers who have a loving interest in your personal evolution on earth.  Learn what it means to trust the universe and to be in divine flow with that trust.
Using group process & Awake! Breathwork access energy imprints and fears, releasing them & making room for deeper truth, so that we may live fully and freely, embodying our authentic selves.
Awake! Breathwork is a simple, gentle breathing technique, the focus is on going deeply within for healing, with ample time to explore your own inner workings – emphasis is not cthartic release. The journey is highly experiential and personal. All that is required is a willingness to be open to a new experience that will feel unlike any other somatic experience. It's a beautiful pathway for waking up to increased awareness. The groups provide a safe container for personal transformation and reflection.
Awake! Breathwork is life changing! Some benefits experienced:
•    Awaken to greater Self-Love
•    Expand into Compassion for Others
•    Increase Vitality & Joy
•    Unlock Creative Flow
•    Healing the Physical, Emotional, and Mental
•    Release of the Past & Forgiveness
•    Reduce Stress & Heal Depression
•    Nurture more Loving Relationships
•    Manifest greater Abundance
•    Supports Spiritual Growth
•    Awaken to one's Deeper Self & Greater Knowing
•    Attract a Life Partner & more Meaningful Friendships
•    Open to Life Purpose
•    Become Radiant
•    Connect to Source
Please bring a pillow, blanket and pad to lie on.
RSVP: (707) 872-5577 or email, there is an 8 person limit so RSVP soon!
Cost: $40 in advance by Monday 9/30, $45 after
Location: Healing Arts Sanctuary, 536 South Main Street, Sebastopol, CA
:: Previous Group Reviews ::
"Collective energy exploring the depths of the soul is powerful… Mardi is excellent at holding a sacred space to dive right in." – V.M.
"Mardi and this community are so wise, adept and kind. This is truly rich and healing work and I'm so grateful to have attended with everyone – Namaste!" – T.W.
"Excelente! Really amazing and powerful!" – P.C.
"Mardi holds space for your healing with such grace" – N.G.
Mardi Storm is an Awake! Breathworker & Bodyworker supporting others professionally for over 11 years, and a professional Artist. She has a lifelong passion for transformation and helping others, in addition to following her own spiritual path in ever deepening ways. She was certified by Clarity Breathwork, is a Lightbody and International Academy of Consciousness graduate, both of which work with guides and multi-dimensional reality, and practices Jeremy Taylor-style Projective Dreamwork, finds soul inspiration with Michael Meade, and is currently engaged with intuitive process painting via Michele Cassou and Stuart Cubley.  She honors the unique gifts that each of us carry as sacred beings, and each individual's authentic personal expression.