My Approach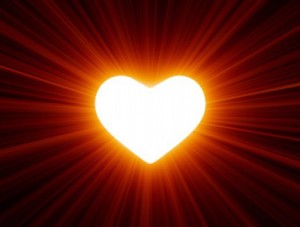 Underneath a life time of conditioning and environmental responses, is an innate self that came to this world full of wonder. We often are not even aware there are versions of identity layered on top of this truer, more innate self, this timeless self, this being deep inside that knows no limitations or boundaries, no "shoulds" or "could nots". Layers and layers of conditioned responses to life's experiences – traumatic or otherwise- separates us and distances little pieces and fragments of ourselves from our infinite nature, our nature that knows what unconditional love and connection with the Divine feels like.
This connection is what I help others find in themselves. I know this journey well from my own life – the journey into darkness, facing the fears, the scary bits, and finding a way to love those places within ourselves we learned to reject – or turn away from – out of survival.  I hold your hand when its time to open the door to the basement and go through these old dusty boxes in storage of things you've tried to forget. Only by meeting these energies can we truly heal, clear out the old baggage, and reclaim our true natures.  Only with love for all aspects of ourselves can we become truly whole, living to our full potential, radiating our light, in a state of joy and connection which draws to us everything that is in alignment with our true essence.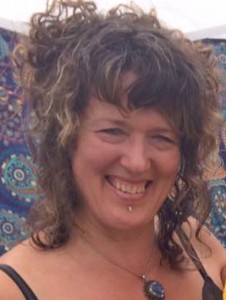 Together we will find out which form of support matches where you are at and your goals for healing. Some of my specialties include working with depression, anxiety, healing from trauma, and finding purpose – which has a whole lot to do with unfolding personal expression. I support you to find your work in the world from a truly soul-searching depth, which will provide the most meaning in your life, and the steps to take to bring it into the world. There is a way across the river, much easier to cross with gentle guidance. You still have to navigate the stones, but I'm right there with you, keeping you steady in the current. I bring to each session unconditional love, support and deep compassion, understanding that true healing needs to first embrace the shadow within us.
I am available to support you in a private sessions in-person and over Skype/Zoom, group sessions, and workshops. I see the deepest transformations in those who engage in all the above. Give me a call to find out if we are a good fit for each other, there is no charge for a 20 minute initial phone conversation.
About Mardi
I've been helping others my whole life. That's a big statement, I know. Ever since I was a kid, I felt compassion for others who were different or suffering in some way. I understood and felt their pain, and have a big heart. Unfortunately I didn't know better back then, and tried to carry other people's pain.
Fortunately, back in 2002 I became a professional healer and established better boundaries for myself so that I could truly help. I am even more compassionate today. I still feel your pain, but I can witness and help transmute that suffering with unconditional love, hold space for all of who you are, the small parts and the big parts, and help you to feel seen and heard so you too can learn to love yourself. I have a super power in being able to see people's souls, and I can see your magnificence. My role as trusted guide is to mirror for you until you can see yourself.
I didn't have an easy life either, having my own great wounding to heal from. I understand depression, anxiety, suicide, broken homes and abuse, violence, and psychic attack first hand. This past no longer controls my life, I am in touch with my deeper essence. Not through transcendence, but through acceptance and love.
Before becoming a healer, I have always been spiritual. In Catholic elementary school the nuns took notice that I was religiously inclined. Later I pursued other spiritual practices, which began in earnest when I left home. That's more than 29 years of spiritual inquiry, and a childhood filled with mystical experiences.
I picked up many trainings along my path including being a Certified Clarity Breathwork practitioner, training in Clairvoyance, Reiki, Massage, Cranial Sacral, Animal Communication, Intuitive Process Painting, Shamanic practices, and I am a International Academy of Consciousness and a Lightbody graduate.. I've professionally supported others for over 14 years and continually practice being in conversation with the Mystery of the Divine.
My approach is pretty grounded, I have a B.S. in Biology from the University of Santa Cruz. I worked 10 years in the field of horticulture and agriculture. Pretty earthy. With my science background I am skeptical of assumptions and beliefs, so what I offer is from my direct personal experience, not wisdom handed down from someone else (or else I state it as a theory). My commitment to you is to help you open up to your own innate wisdom within. We all need help and reflection to find the way to our truest selves… we're all in it together.
Through decades of soul work what spontaneously arose in me was the importance of creativity. Creative flow, when achieved, accesses bliss, compassion, joy, and love. We all have the potential for creative flow to open and access that pure life affirming energy.
Why we may be a good fit:
Are you ready to let in support? Deep witnessing? The process of opening to let someone else see you is the path to you seeing yourself.
Where I stand out in my field is the level of deep caring I provide. This compassionate nurturing space you will find will help you heal any broken connection within yourself that wants that love and compassion and can give it to yourself. And, I love you. No matter who you are, you are part of the Divine. I honor you.
If you are someone who is willing to "go there", go deeply into soul work, you will flourish with my support (and the team of unseen helpers!).
My unique approach includes creativity. We all blossom when we play, and give ourselves the time and space to create from a pure place of no attachment to outcome. This feeds the soul. While I encourage SoulCentric PaintingTM regardless of artistic inclination, some of my clients go on to discover music, theater, writing, and dance. I've worked with clients with quite serious professional careers as doctors, nurses, winemakers, business owners. There are many ways to tap into that creative play and I do support you to find what works for you, and to follow that passionate dream.
On a personal note although its really not:

Besides offering healing work, I am an Artist. I have been published in the U.S. and internationally. I have regular shows, in addition to permanent installations in public places. My art has been on long term loan to Google, restaurants, and wineries. I love my play time in the studio. Sometimes I'm just playing with SoulCentric Painting, other times I'm making commissioned sculptures, or teaching classes.
I have a deep love for horses, cats, rabbits, and all animals, really. I feel a deep connection with the natural world, a constant teacher.