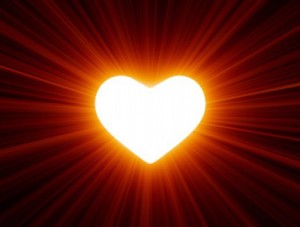 Providing counseling and somatic healing with SoulCentric BreathworkTM for over fifteen years, and the expressive art intuition-based SoulCentric PaintingTM for nearly a decade.
My psychotherapy and coaching repertoire includes evidence-based practices such as Relational-Cultural Theory, person-centered, brief psychodynamic, strengths-based, solutions-focused, family therapy, CBT, compassion and acceptance, Gestalt/Imaginal process chair work, Jungian/Taylor dream work, expressive/process art, play therapy, sandtray, and more.
I have experience working with all ages across the life span, from 7 yrs old and up, including teens, young adults, middle-aged and older adults, families and couples.
Session Format and Cost
**Note: During the coronavirus pandemic, my fees can be on a more generous sliding scale for those that cannot afford the usual sliding scale due to impacted work. Please inquire.**
Session cost:
60 minutes sliding scale is $95 – $125.
90 minutes, sliding scale is $140 – $180.
For breathwork, longer sessions are available, 2 hours sliding scale $190 – $240.
Special rate for ongoing weekly sessions at $85/hr and $125/90 min.
For established clients, support over the phone in between sessions to help with a block or crisis, 15 mins is $25, 30 minutes is $50.
Regarding SoulCentric Breathwork:
Packages of 10 sessions 10% off, two 15 minute get-unstuck and emotional support phone calls or texts are included. Not combined with weekly rate.
For breathwork, we prefer to do a minimum series of ten sessions, as somatic work requires repetition. Just as the blocks have been reinforced and ingrained in the body over the years, we want to support the body to unwind and create new neural pathways for a different way of being and feeling, and this takes time for our biology to integrate and change. The package of 10 provides a framework of commitment, as sometimes we can bounce up against things that are difficult, and this supports us to face them.
What can I expect in a session?
We check in to find out what is bothering you or not feeling right, what is going really well, what you would like to transform, or what you might want some more clarity around. I listen to what is present for you, and offer questions that help you dig deeper into yourself, and reflections. If you are open to creative expression or working with props, toys and the sandtray, this is welcome in our sessions, as is sharing art you have done on your own.
Contact and Location
I'm a registered psychotherapist with the state of Colorado, NLC.0110573, and am located on the Western Slope. I offer coaching for those in other places through teletherapy. For acute mental health concerns I recommend a therapist closer to you for therapy who can connect you with local resources. I only take private pay at this time.
For those in or around Delta County, CO on Medicaid I am available through the Center for Mental Health, please contact them to enroll.
You can contact me to set up an appointment at (415) 515-7995, send an email, or put yourself in my calendar, below. We can have a short introductory conversation to find out if we are a good fit for each other at no charge, or set up a time in my calendar below to meet. Upon agreeing to work together there are some forms for you to fill out.
During the pandemic, all work is via online video (Zoom, Skype, Facetime). For introductory meetings and sessions for established clients, you can schedule yourself in my calendar here:
I periodically travel to Sonoma County, California and work out of a healing office downtown. Check my appointment calendar for the next dates. You can also book an appointment by dropping me an email.
**Travel will resume when the coronavirus pandemic recedes, for now it's online video or telephone only, please use above calendar.**
I really look forward to supporting you.